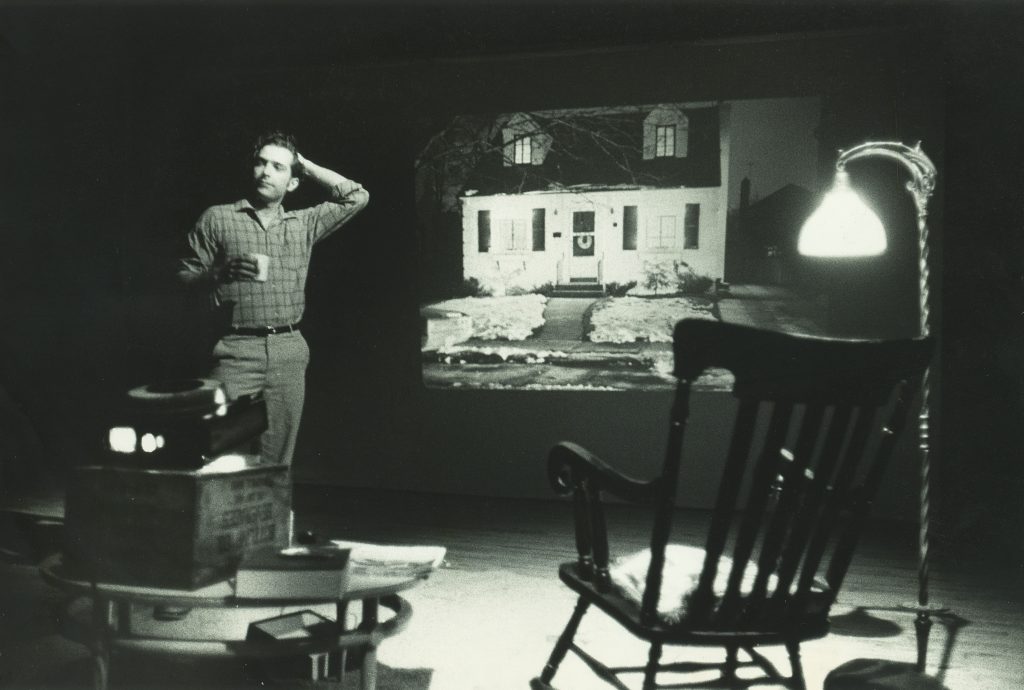 My first creation for live theatre. Conceived and directed by me and written by Michael Stipe and I. We were beyond blessed to have it on for two sold-out nights at the legendary Performance Space 122.
The concept of the piece was two intersecting slide presentations, one in a living room and one in lecture hall. I wrote and performed the living room sections, where a man brings out an unmarked carousel of old slides he's found cleaning out his deceased mother's attic. Michael was an unnamed lecturer presenting a mosaic of details from his global travel. My sections dealt with stories from the past created from pictures, and Michael's dealt with a contemporary travelogue embellished by a photo mosaic of idiosyncratic details. It was part of a larger obsession many in our coterie had at the time of preserving/documenting/archiving things that may have been forgotten or were about to be. (Today we believe the internet has obliterated this possibility, but reality doesn't bear that out. (See Mr. Sycamore)).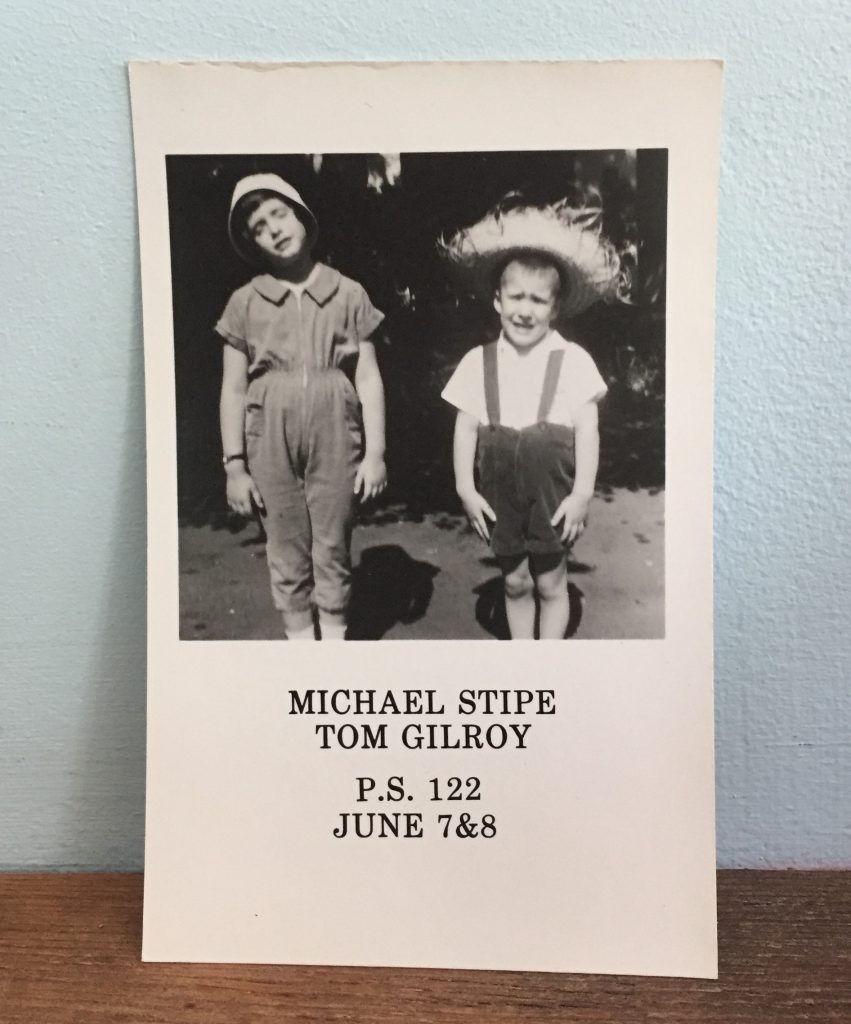 There was no email then, only fax and telephone. Michael wrote his piece on the road with REM and I wrote mine at home in Brooklyn. We'd read the pieces to each other on the phone and suggest changes. My slides were all 'found,' his were his own photos. The 'announcement postcard' above was an old picture of my girlfriend and her brother, and we rubber-stamped the title on the back. That was the extent of our advertising other than on P.S. 122's calendar. Such is the power of being on stage with a rock star.
Random memories: Michael Imperioli ran the slide projectors. I think this was the night we all met Jem Cohen. Michael Stipe had his first photo show in the lobby—b&w photos printed on aluminum. I was terrified the band Hugo Largo was in the audience.