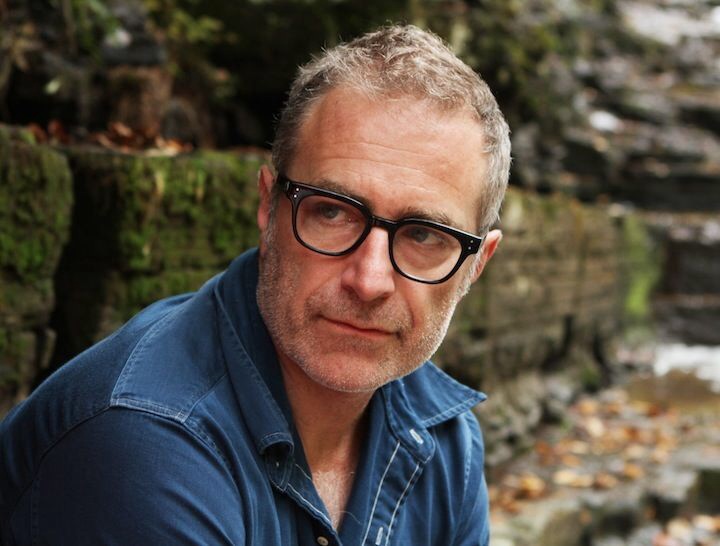 TOM GILROY is an interdisciplinary artist whose work spans still photography, theatre, writing, acting, poetry, graphics and music, with film at its center. His feature films and theatre pieces have been presented all over the world, and he has appeared in over thirty films.
Tom has written and directed three award winning films–the critically-acclaimed feature Spring Forward starring Liev Schreiber, Ned Beatty, and Campbell Scott, The Cold Lands starring Lili Taylor and Peter Scanavino, and the short Touch Base. Other short works include #WaynesvilleStrong, Mr Sycamore, his series The Cold Lands Collaborations, and It Happened Today, his collaboration with REM.
With his theatre company Machine Full (co-founded with Michael Imperioli and Lili Taylor), Tom mounted over a dozen critically acclaimed productions of his own plays as well as the multi-media production of Hamlet, starring Jared Harris, with his father Richard Harris playing The Ghost. He's also worked with such diverse artists as Ken Loach, Michael Stipe, Jonathan Berger, Jim McKay, Robert Longo, Hahn Rowe, Shin Yu Pai, Christopher Munch, Lizz Winstead, Sidney Lumet and Pamela Sneed.
With haiku published in over a dozen periodicals, Tom was the instigator behind the ALA Award-winning book the haiku year, an influential poetry project bringing together seven poets from around the country for a year, now in its third printing and second edition. This was followed by the haiku collections Haiku, Not Bombs and Someone Else's Nowhere, The Festival of Writers Haiku Project, and Tom's companion book to his film Spring Forward.
Recently awarded the prestigious McGee Chair Of Filmmaking at Davidson College, Tom is also a recipient of the Kenneth Rainin Foundation Screenwriting Grant from the San Francisco Film Society, a three-time fellow to The MacDowell Colony, a two-time fellow to The Sundance Screenwriting and Directing Lab, and a mentor at both The Hamptons Screenwriting Lab and the Sundance Creative Producer's Lab.
Having just completed the script for Nick Sandow's new film Star of The Sea, Tom is in development on Our Lady Of The Snow, his new feature starring Isabella Rosselini, Grace Zabriskie and Jared Harris. He's also developing The Unlit Road a theatre/film hybrid with legendary poet/performer Pamela Sneed, as well as his ongoing visual haiku project Utter Garbage.