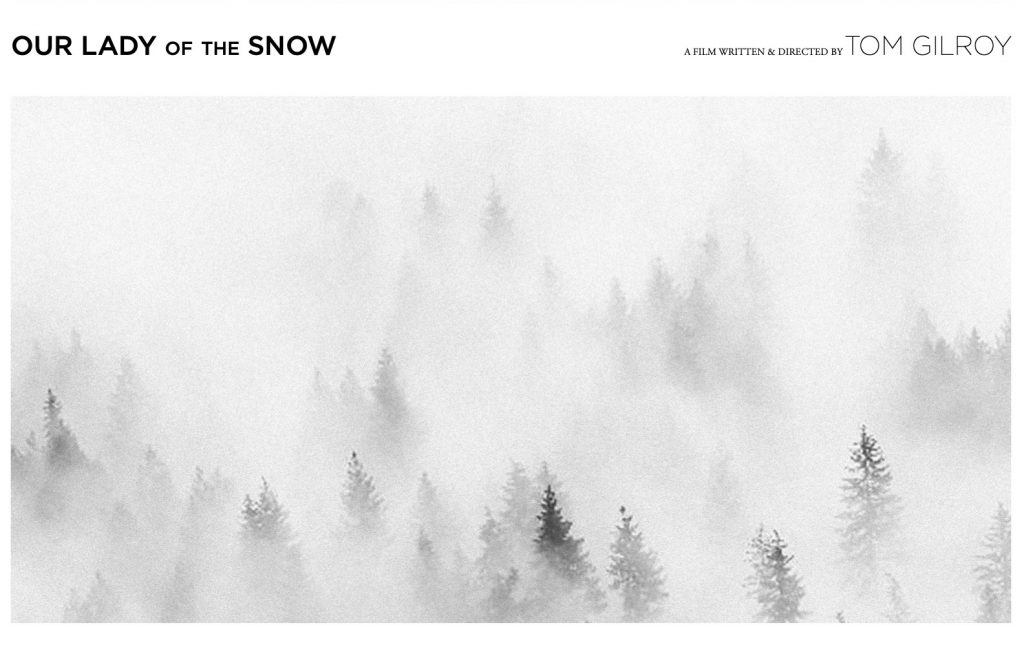 "The worst fear is the one you can't define."
I plan on shooting this spiritual thriller Winter 2021 with Isabella Rossellini, Jared Harris, Grace Zabriskie, Lili Taylor and Ian Hart. Part gothic horror and part journey of enlightenment, it takes place in a convent in the Northeast where the Catholic Church sends elderly nuns to spend their remaining days. The sisterhood's serene balance of ritual is shattered when Sister Patricia experiences ecstatic visions. At the same time, their Bishop secretly plans to sell their convent to real estate developers. Are these two phenomena unrelated? I see it as a cross between a ghost story and a fable.

The script was developed with the Kenneth Rainin Foundation Filmmaking Grant from the San Francisco Film Society, as well as fellowships from Djerassi and MacDowell. It was inspired by a convent near where I grew up and informed heavily by the doctoral research of my girlfriend, an authority on convent life.
Produced by Luca Borghese & Ben Howe at Agx and Lillian LaSalle at Sweet 180, we are looking at Poland, Canada and upstate New York as possible locations. Laura Rosenthal is casting.
http://blog.sffs.org/home/2014/8/in-focus-tom-gilroy-on-our-lady-of-the-snow.html